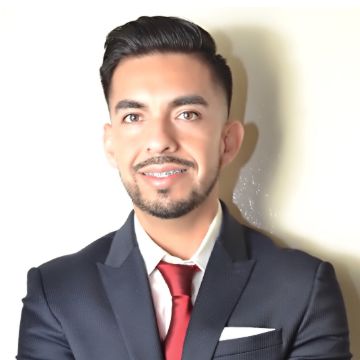 Rafael Gutierrez
r.gutierrez.kw.com
Keller Williams Palo Alto

Palo Alto, Ca
About Rafael Gutierrez
Rafael Gutierrez is a real estate agent with Keller Williams. Rafael helps families and investors with property acquisitions in the San Francisco Peninsula. He works with first time buyers, anyone adding to portfolio or exchanging properties, downsizing, moving-up & relocating. Let us know how we can help you!
Specializations
City Expert
Investments
Negotiation
Homes
Luxury Homes
Downsizing
Home Upgrade
Single Family Homes
Communication
Buyer Representation
Seller Representation
Wondering how much your home is worth?
Keller Williams Palo Alto Listings
Osceola,

2 Beds
1 Baths
300 Sqft
Other

Shaw Road,

4 Beds
3 Baths
86 Sqft
Other

Wollochet Bay,

5 Beds
3 Baths
6 Sqft
Other

Westwood Village,

2 Beds
1 Baths
140 Sqft
Other

Puyallup,

4 Beds
3 Baths
80 Sqft
Other

Lake Tapps,

5 Beds
4 Baths
109 Sqft
Other

South Hill,

3 Beds
3 Baths
87 Sqft
Other

Shelton,

3 Beds
3 Baths
179 Sqft
Other

Puyallup,

4 Beds
5 Baths
83 Sqft
Other

Echo Lake,

4 Beds
4 Baths
610 Sqft
Other

South Hill,

4 Beds
3 Baths
86 Sqft
Other

Shaw Road,

5 Beds
4 Baths
86 Sqft
Other

Graham,

4 Beds
3 Baths
119 Sqft
Other

Queen Anne,

4 Beds
2 Baths
700 Sqft
Other

Edgewood,

4 Beds
3 Baths
72 Sqft
Other

Puyallup,

4 Beds
4 Baths
81 Sqft
Other

Edgewood,

4 Beds
3 Baths
72 Sqft
Other

Rainier Beach,

5 Beds
3 Baths
380 Sqft
Other

Buckley,

4 Beds
1 Baths
109 Sqft
Other

Edmonds Bowl,

4 Beds
3 Baths
730 Sqft
Other

Lake Tapps,

3 Beds
2 Baths
109 Sqft
Other

Puyallup,

4 Beds
3 Baths
86 Sqft
Other

Twin Lakes,

4 Beds
3 Baths
110 Sqft
Other

Mercer Island,

5 Beds
3 Baths
510 Sqft
Other

Rodesco,

3 Beds
3 Baths
86 Sqft
Other

North Tacoma,

4 Beds
4 Baths
13 Sqft
Other

Lake Tanwax,

2 Beds
1 Baths
123 Sqft
Other

Sunset Beach,

3 Beds
2 Baths
32 Sqft
Other

Cougar Mountain,

5 Beds
3 Baths
500 Sqft
Other

Lake Tapps,

4 Beds
3 Baths
109 Sqft
Other