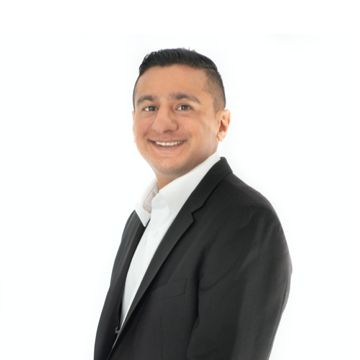 Pav Rakhra
fullcirclerealestate.ca
We love what we do - and do what we love.
Keller Williams Elite Realty

Vancouver
About Pav Rakhra
We, at Full Circle Real Estate Group specialize in residential real estate marketing. Our vast portfolio of work ranges anywhere from the sale or purchase of your home, to development consulting, and new construction marketing.

We are passionate in providing an optimal level of service, that is professional and dedicated — all the while building a genuine relationship with our clients. Our promise to you is to meet your real estate needs in a seamless and transparent process, from beginning to end.

But the most fulfillment in our work is from meeting new people, and having the opportunity to foster sincere, honest, and lifelong relationships; while providing you and your family with the home of your dreams.

We look forward to working with you.

- Pav Rakhra
Pav Rakhra Listings
East Central, Maple Ridge

1 Beds
1 Baths
600 Sqft
Condo
Specializations
City Expert
First Time Home Buying
Investments
Negotiation
Condos
Homes
Townhomes
Luxury Homes
Downsizing
Home Upgrade
Development
Construction
Single Family Homes
Pre Sales
Communication
Working With Investors
Vancouver Real Estate
Working With First Time Home Buyers
Seller Representation
Single Family Homes
Maple Ridge
Pitt Meadows
Port Coquitlam
Coquitlam
Port Moody
Burnaby
Testimonials
Pav has displayed a professional-friendly environment for myself and my family when we were looking for a new home. He was a pleasure to deal with and really took the time to make sure we knew what we wanted to buy.

Shawn Townsend

Buyer and Seller

Pav is very knowledgeable and is always available when needed. He is There every time I ask him for help or advice. I will recommend Pav to anyone looking to buy or sell a property!

Robert Gonzalez

Buyer and Seller

Found Pav through a mutual friend, very impressed with his knowledge and service.

Josh Singh

Buyer and Seller
Wondering how much your home is worth?
Keller Williams Elite Realty Listings
Fleetwood Tynehead, Surrey

6 Beds
7 Baths
2600 Sqft
House

Collingwood VE, Vancouver East

4 Beds
2 Baths
1800 Sqft
House

Fleetwood Tynehead, Surrey

3 Beds
2 Baths
2254 Sqft
House

Websters Corners, Maple Ridge

6 Beds
4 Baths
9000 Sqft
House

Renfrew Heights, Vancouver East

7 Beds
4 Baths
3462 Sqft
House

Dewdney Deroche, Mission

3 Beds
3 Baths
7592 Sqft
House

East Central, Maple Ridge

5 Beds
4 Baths
4259 Sqft
House

Hockaday, Coquitlam

3 Beds
1 Baths
1878 Sqft
House

Anmore, Port Moody

5 Beds
5 Baths
6807 Sqft
House

Port Moody Centre, Port Moody

3 Beds
2 Baths
1044 Sqft
House

East Central, Maple Ridge

4 Beds
2 Baths
2640 Sqft
House

Anmore, Port Moody

6 Beds
10 Baths
10207 Sqft
House

McNair, Richmond

5 Beds
6 Baths
3392 Sqft
House

McLennan North, Richmond

5 Beds
6 Baths
4701 Sqft
House

Otter District, Langley

5 Beds
3 Baths
2150 Sqft
House

Panorama Ridge, Surrey

7 Beds
4 Baths
4875 Sqft
House

King George Corridor, South Surrey White Rock

7 Beds
8 Baths
6140 Sqft
House

Central Coquitlam, Coquitlam

8 Beds
8 Baths
5215 Sqft
House

Central Coquitlam, Coquitlam

8 Beds
7 Baths
6441 Sqft
House

Poplar, Abbotsford

4 Beds
2 Baths
3255 Sqft
House

Burke Mountain, Coquitlam

5 Beds
4 Baths
2276 Sqft
House
Keller Williams Elite Realty has #370 listings for sale in Vernon , Ashcroft , Pender Island , DUNCAN , Langley , Burnaby , Cloverdale , North Vancouver , Surrey , South Surrey White Rock , Maple Ridge , Abbotsford , Vancouver , New Westminster , Keats Island , Port Moody , Mission , Harrison Hot Springs , Coquitlam , Delta , Anmore , White Rock , Squamish , Pitt Meadows , Port Coquitlam , Richmond , Chilliwack , West Vancouver , Hope
Home Selling Tips from
Pav Rakhra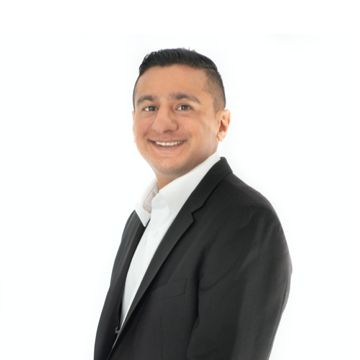 Pav Rakhra