Pansy Yeung
www.pansyyeung.ca
A Professional, Honest and Trustworthy Realtor that you can rely on!
About Pansy Yeung
Pansy Yeung is a real estate agent with RE/MAX Crest. Pansy Yeung has marketed homes in Brighouse, East Cambie, and West Cambie in Richmond, Kitsilano, Yaletown in Vancouver West, Renfrew Heights in Vancouver East, Bolivar Heights in North Surrey, Simon Fraser University in Burnaby North, Quay in New Westminster and Highgate in Burnaby South, . Check out Pansy Yeung's listings or office listings.
Pansy Yeung Listings
Downtown VW, Vancouver West

2 Beds
2 Baths
918 Sqft
Condo

Brighouse, Richmond

2 Beds
2 Baths
873 Sqft
Condo

Quay, New Westminster

1 Beds
1 Baths
532 Sqft
Condo

McNair, Richmond

6 Beds
4 Baths
2177 Sqft
House

Whalley, North Surrey

1 Beds
1 Baths
346 Sqft
Condo
Specializations
First Time Home Buying
Negotiation
Luxury Homes
Downsizing
Single Family Homes
Buyer Representation
Seller Representation
Single Family Homes
Financing
Staging
Medallion Award Agent
Testimonials
Pansy is dedicated to work in my best interest and was able to get a very good price for the investment property I purchased.

Lawrence Tudor

Buyer and Seller

I am not sure how Pansy did it but I was able to buy my property at a very low price. I would refer her to anyone who needs a realtor.

Michele Lau

Buyer and Seller

I was very concerned on the downsizing process that I needed to go through but with Pansy was very patient in explaining to me the entire process and she handles everything so well that the process was very smooth.

Kim Chan

Buyer and Seller
Wondering How Much Your Home is Worth?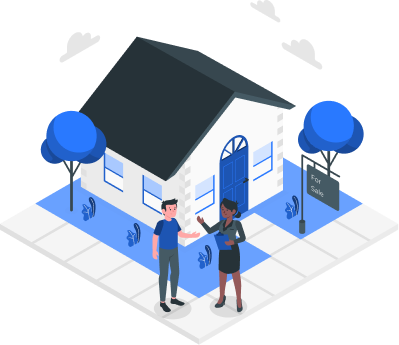 RE/MAX Crest Realty Listings
Shaughnessy, Vancouver West

8 Beds
8 Baths
8895 Sqft
House

Kerrisdale, Vancouver West

6 Beds
6 Baths
4065 Sqft
House

Shaughnessy, Vancouver West

8 Beds
5 Baths
6021 Sqft
House

Shaughnessy, Vancouver West

5 Beds
4 Baths
6850 Sqft
House

Yaletown, Vancouver West

3 Beds
4 Baths
3369 Sqft
Townhouse

Shaughnessy, Vancouver West

5 Beds
5 Baths
5266 Sqft
House

East Richmond, Richmond

3 Beds
1 Baths
1460 Sqft
House

Southlands, Vancouver West

4 Beds
4 Baths
4205 Sqft
Townhouse

Shaughnessy, Vancouver West

5 Beds
5 Baths
5998 Sqft
House

Cambie, Vancouver West

3 Beds
2 Baths
1945 Sqft
House

Glenmore, West Vancouver

5 Beds
7 Baths
6745 Sqft
House

Shaughnessy, Vancouver West

6 Beds
7 Baths
6268 Sqft
House

Coal Harbour, Vancouver West

2 Beds
3 Baths
2321 Sqft
Condo

Yaletown, Vancouver West

4 Beds
4 Baths
2405 Sqft
Condo

Point Grey, Vancouver West

8 Beds
8 Baths
3552 Sqft
House

Brookswood Langley, Langley

7 Beds
4 Baths
5046 Sqft
House

British Properties, West Vancouver

5 Beds
6 Baths
6139 Sqft
House

Crescent Bch Ocean Pk., South Surrey White Rock

4 Beds
3 Baths
3300 Sqft
House

South Granville, Vancouver West

5 Beds
3 Baths
3300 Sqft
House

Dundarave, West Vancouver

5 Beds
3 Baths
2626 Sqft
House

South Granville, Vancouver West

4 Beds
4 Baths
2300 Sqft
House

Yaletown, Vancouver West

2 Beds
3 Baths
2040 Sqft
Condo

Shaughnessy, Vancouver West

6 Beds
5 Baths
3876 Sqft
House
RE/MAX Crest Realty has #906 listings for sale in PARKSVILLE , TOFINO , LADYSMITH , NANAIMO , Sooke , Maple Ridge , Burnaby , New Westminster , Vancouver , Richmond , South Surrey White Rock , North Surrey , West Vancouver , Langley , Port Coquitlam , North Vancouver , Squamish , Coquitlam , N. Delta , Port Moody , Bowen Island , Surrey , Delta , White Rock , Chilliwack , Sechelt , Abbotsford , Pitt Meadows , Anmore , Whistler , Tsawwassen , Gibsons
Home Selling Tips from
Pansy Yeung
Pansy Yeung