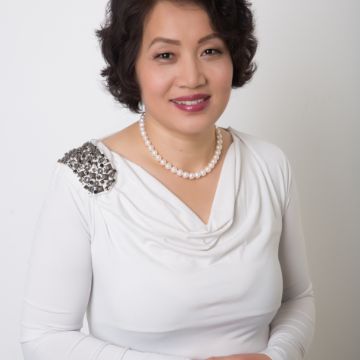 May Chen - PREC
Macdonald Realty (Surrey/152)
About May Chen - PREC
May Chen - PREC is a real estate agent with Macdonald Realty. May Chen - PREC many years Medallion Club member. The most reliable and honest realtor who will treat all the clients as her friends and always try her best to service her clients. Her good reputation is plain to see from her clients and the people who know her. May Chen PREC has a team with a few licensed and unlicensed assistants who help her out with the real estates purchase and sale. She has sold homes in all the Surrey, North Surrey, Langley, Burnaby, Richmond and Downtown Vancouver. she goes where ever her client needs her. She currently has listings in Fleetwood Tynehead, Surrey Bridgeview, Whalley, Bolivar Heights, in North Surrey, Burnaby south, Richmond Brighouse, Twontown Vancouver Farls Greek and Langley Willowby heights . Abbotford central.Whalley, Bridgeview, Whalley, Bridgeview, Bridgeview in North Surrey, Halifax, Halifax, Broders Annex, Wingham areas, South Vancouver, Victoria VE, Victoria VE, Victoria VE in Vancouver East, Walnut Grove, Langley City, Langley City, Willoughby Heights, Willoughby Heights in Langley, Big Bend in Burnaby South, Downtown VW in Vancouver West, Chilliwack W Young-Well in Chilliwack, New Horizons, Summitt View in Coquitlam, McLennan North, Brighouse South in Richmond, and Poplar in Abbotsford. Check out May Chen - PREC's listings or office listings.
May Chen - PREC's Listings
Loading...
Macdonald Realty (Surrey/152) Listings
Loading..
Home Selling Tips with
May Chen - PREC