MATHAN MARKANDU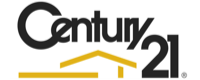 CENTURY 21 LEADING EDGE REALTY INC.
Real Estate Insights
2021 Federal Election: Housing
About MATHAN MARKANDU
MATHAN MARKANDU is a real estate agent with CENTURY 21 LEADING EDGE REALTY INC.. MATHAN MARKANDU has marketed homes in Toronto, Oshawa, Pickering, Ajax, Markham, Whitchurch-Stouffville, Orillia, Havelock-Belmont-Methuen, Kitchener, Quinte West, Brighton areas, Central, Samac, Village East, Rural Pickering, Central, Northwest Ajax, Central West, Town Centre, Liverpool in Durham, Don Valley Village, Henry Farm, Niagara, Woburn, Kennedy Park, Wexford-Maryvale, Malvern, York University Heights in Toronto, Stouffville, Middlefield, Unionville, West Woodbridge, Rural Richmond Hill, Crestwood-Springfarm-Yorkhill in York, Allandale in Simcoe, and Clarkson in Peel. Check out MATHAN MARKANDU's listings or office listings.
CENTURY 21 LEADING EDGE REALTY INC. Listings
Loading..
Home Selling Tips with
MATHAN MARKANDU