About Li Sun PREC*
Li Sun is a real estate agent with LeHomes Realty Premier. Li Sun has marketed homes in Steveston North, Brighouse in Richmond, Quay in New Westminster, Cariboo in Burnaby North, Bear Creek Green Timbers in Surrey, Kitsilano in Vancouver West, Highgate in Burnaby South, Whalley in North Surrey, and Coquitlam West in Coquitlam. Check out Li Sun 's listings or office listings.
Li Sun PREC* Listings
Dunbar, Vancouver West

4 Beds
5 Baths
2860 Sqft
House

Cambie, Vancouver West

3 Beds
2 Baths
1071 Sqft
Condo
Wondering how much your home is worth?
LeHomes Realty Premier Listings
Heritage Woods PM, Port Moody

5 Beds
5 Baths
5823 Sqft
House

Shaughnessy, Vancouver West

6 Beds
7 Baths
5729 Sqft
House

Kerrisdale, Vancouver West

5 Beds
3 Baths
3180 Sqft
House

South Granville, Vancouver West

3 Beds
2 Baths
2701 Sqft
House

Elgin Chantrell, South Surrey White Rock

5 Beds
5 Baths
7844 Sqft
House

Kerrisdale, Vancouver West

5 Beds
4 Baths
3244 Sqft
House

South Granville, Vancouver West

5 Beds
7 Baths
5593 Sqft
House

Panorama Ridge, Surrey

4 Beds
3 Baths
3408 Sqft
House

Elgin Chantrell, South Surrey White Rock

5 Beds
4 Baths
3789 Sqft
House

Dunbar, Vancouver West

6 Beds
3 Baths
2680 Sqft
House

Chartwell, West Vancouver

6 Beds
4 Baths
4200 Sqft
House

Dunbar, Vancouver West

4 Beds
5 Baths
2779 Sqft
House

Dunbar, Vancouver West

5 Beds
6 Baths
2813 Sqft
House

Dunbar, Vancouver West

4 Beds
5 Baths
2860 Sqft
House

Heritage Woods PM, Port Moody

5 Beds
6 Baths
5900 Sqft
House

Broadmoor, Richmond

5 Beds
6 Baths
3130 Sqft
House

Point Grey, Vancouver West

4 Beds
4 Baths
3369 Sqft
House

Dunbar, Vancouver West

5 Beds
6 Baths
3750 Sqft
House

Point Grey, Vancouver West

5 Beds
5 Baths
2820 Sqft
House

Dunbar, Vancouver West

4 Beds
5 Baths
3090 Sqft
House

S.W. Marine, Vancouver West

3 Beds
3 Baths
2400 Sqft
House

MacKenzie Heights, Vancouver West

4 Beds
4 Baths
2631 Sqft
House

Westham Island, Ladner

4 Beds
4 Baths
2244 Sqft
House

S.W. Marine, Vancouver West

7 Beds
8 Baths
4596 Sqft
House
LeHomes Realty Premier has #173 listings for sale in PORT ALICE , Coquitlam , Burnaby , Vancouver , Richmond , Port Moody , Delta , North Vancouver , Surrey , Gibsons , Tsawwassen , West Vancouver , Mission , Lions Bay , Horse Lake , Port Coquitlam , Abbotsford , New Westminster
Home Selling Tips from
Li Sun PREC*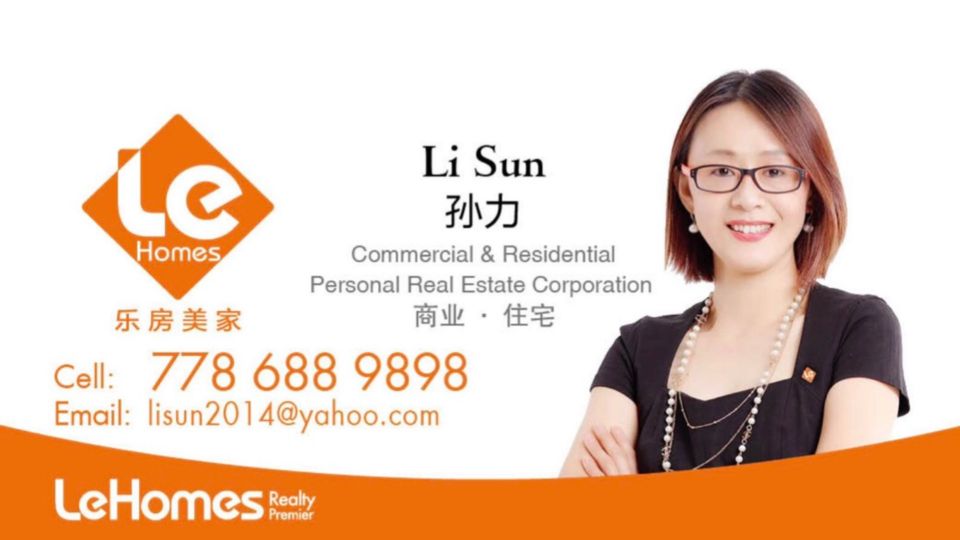 Li Sun PREC*