Jason Yoo
vancitycondo.com
Marketing beautiful Vancouver homes for 15 years
More videos From Jason Yoo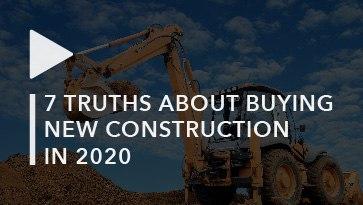 Buying New Construction in 2020
About Jason Yoo
Jason Yoo is a real estate agent with Oakwyn Realty, a member of the Real Estate Board of Greater Vancouver, and recognized as a consistent top 10% performing Realtor with the REBGV.

Living in beautiful North Burnaby & Yaletown with North Shore roots, Jason is in touch with the pace of Vancouver Real Estate and intimately understands the local marketplace. Partnered with Oakwyn Realty we are one of the fastest growing brokerages in the region with offices in Vancouver, Downtown, and Coquitlam.

Trust 15 years experience to navigate you through today's challenging market. Jason operates with your best interests as priority, always.

Welcome & check out the latest listings, Vancity new construction plus Metro Vancouver Real Estate updates.
Jason Yoo Listings
Willoughby Heights, Langley

2 Beds
2 Baths
873 Sqft
Condo

Scottsdale, N. Delta

1 Beds
1 Baths
479 Sqft
Condo
Specializations
First Time Home Buying
Negotiation
Downsizing
Pre Sales
Working With Investors
Buyer Representation
Senior Agent
Medallion Award Agent
President Award Agent
Official Buzz Buzz Home Agent
Relocation Expert
Wondering How Much Your Home is Worth?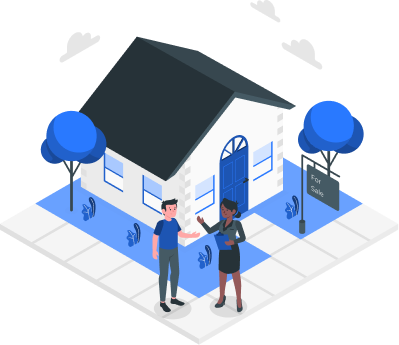 Oakwyn Realty Encore Listings
Collingwood VE, Vancouver East

1 Beds
1 Baths
550 Sqft
Condo

Renfrew Heights, Vancouver East

4 Beds
4 Baths
1889 Sqft
Semi-detached

Brighouse, Richmond

2 Beds
2 Baths
950 Sqft
Condo

Mount Pleasant VE, Vancouver East

3 Beds
3 Baths
1210 Sqft
Semi-detached

Marpole, Vancouver West

1 Beds
1 Baths
453 Sqft
Condo

University VW, Vancouver West

2 Beds
2 Baths
1108 Sqft
Condo

Port Moody Centre, Port Moody

2 Beds
2 Baths
870 Sqft
Condo

Port Moody Centre, Port Moody

2 Beds
2 Baths
1259 Sqft
Condo

South Granville, Vancouver West

3 Beds
3 Baths
1253 Sqft
Condo

White Rock, South Surrey White Rock

2 Beds
2 Baths
1378 Sqft
Condo

Willoughby Heights, Langley

2 Beds
2 Baths
873 Sqft
Condo

Coquitlam West, Coquitlam

2 Beds
2 Baths
819 Sqft
Condo

Roche Point, North Vancouver

1 Beds
1 Baths
613 Sqft
Condo

Central Meadows, Pitt Meadows

3 Beds
2 Baths
1291 Sqft
Townhouse

Collingwood VE, Vancouver East

1 Beds
1 Baths
718 Sqft
Condo

Highgate, Burnaby South

2 Beds
2 Baths
805 Sqft
Condo

Coquitlam West, Coquitlam

2 Beds
1 Baths
956 Sqft
Condo

Fleetwood Tynehead, Surrey

4 Beds
3 Baths
1540 Sqft
Townhouse

West End VW, Vancouver West

2 Beds
2 Baths
1510 Sqft
Condo

Queen Mary Park Surrey, Surrey

2 Beds
2 Baths
1066 Sqft
Condo

Nordel, N. Delta

4 Beds
4 Baths
1923 Sqft
Townhouse

Cottonwood MR, Maple Ridge

5 Beds
4 Baths
3374 Sqft
House

Brentwood Park, Burnaby North

1 Beds
1 Baths
635 Sqft
Condo

Mission BC, Mission

4 Beds
2 Baths
1800 Sqft
House

Fleetwood Tynehead, Surrey

3 Beds
3 Baths
1582 Sqft
Townhouse

Simon Fraser Univer., Burnaby North

2 Beds
2 Baths
855 Sqft
Condo

Oxford Heights, Port Coquitlam

5 Beds
4 Baths
3300 Sqft
House
Oakwyn Realty Encore has #38 listings for sale in Vanderhoof And Area (Zone 56) , Vancouver , Burnaby , Richmond , Langley , Port Moody , White Rock , Surrey , Coquitlam , North Vancouver , Pitt Meadows , Delta , Abbotsford , New Westminster , Maple Ridge , Mission , Port Coquitlam
Home Selling Tips from
Jason Yoo
Jason Yoo