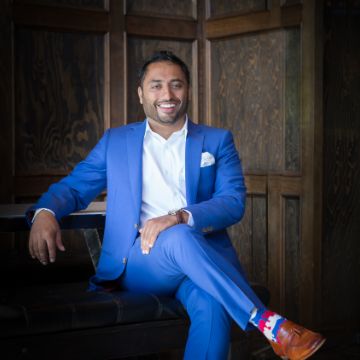 Jas Oberoi - Prec
www.jasoberoi.ca
Real Estate Without the Hassle!
RE/MAX Blueprint Realty

Vancouver
About Jas Oberoi - PREC
Jas Oberoi - PREC is a real estate agent with RE/MAX Blueprint Realty. Jas Oberoi - PREC has marketed homes in Walnut Grove, Willoughby Heights in Langley, Abbotsford East in Abbotsford, Clayton in Cloverdale, West Newton, Panorama Ridge in Surrey, Promontory, Promontory in Sardis, Chilliwack E Young-Yale in Chilliwack, Ladner Elementary, Ladner Elementary in Ladner, Cedar Hills in North Surrey, Pacific Douglas, Grandview Surrey in South Surrey White Rock, Yaletown in Vancouver West, and West End NW in New Westminster. Check out Jas Oberoi - PREC's listings or office listings.
Jas Oberoi - PREC Listings
Sullivan Station, Surrey

8 Beds
5 Baths
3756 Sqft
House

Bolivar Heights, North Surrey

8 Beds
6 Baths
3886 Sqft
House

Clayton, Cloverdale

6 Beds
4 Baths
3808 Sqft
House
Wondering how much your home is worth?
RE/MAX Blueprint Realty Listings
East Newton, Surrey

6 Beds
9 Baths
5175 Sqft
House

King George Corridor, South Surrey White Rock

6 Beds
6 Baths
3807 Sqft
House

Scottsdale, N. Delta

5 Beds
3 Baths
2093 Sqft
House

Serpentine, Cloverdale

7 Beds
5 Baths
2650 Sqft
House

Sullivan Station, Surrey

8 Beds
7 Baths
6145 Sqft
House

Willoughby Heights, Langley

4 Beds
3 Baths
2513 Sqft
House

Bolivar Heights, North Surrey

10 Beds
9 Baths
6148 Sqft
House

Cloverdale BC, Cloverdale

1 Beds
1 Baths
700 Sqft
House

Saunders, Richmond

6 Beds
6 Baths
3895 Sqft
House

King George Corridor, South Surrey White Rock

4 Beds
2 Baths
2000 Sqft
House

Willoughby Heights, Langley

3 Beds
3 Baths
2750 Sqft
House

Fraserview VE, Vancouver East

4 Beds
2 Baths
1955 Sqft
House

Fraserview VE, Vancouver East

6 Beds
2 Baths
2013 Sqft
House

Fraserview VE, Vancouver East

3 Beds
2 Baths
1919 Sqft
House

King George Corridor, South Surrey White Rock

6 Beds
6 Baths
5029 Sqft
House

Panorama Ridge, Surrey

6 Beds
6 Baths
6576 Sqft
House

Panorama Ridge, Surrey

5 Beds
6 Baths
3771 Sqft
House

Fleetwood Tynehead, Surrey

8 Beds
8 Baths
4766 Sqft
House

Panorama Ridge, Surrey

5 Beds
6 Baths
5974 Sqft
House

Sullivan Station, Surrey

5 Beds
3 Baths
2616 Sqft
House

Fleetwood Tynehead, Surrey

7 Beds
5 Baths
4828 Sqft
House

Whalley, North Surrey

8 Beds
9 Baths
6220 Sqft
House

East Newton, Surrey

4 Beds
4 Baths
3850 Sqft
House

Vancouver Heights, Burnaby North

8 Beds
7 Baths
4094 Sqft
House

Aldergrove Langley, Langley

8 Beds
7 Baths
4524 Sqft
House

Otter District, Langley

4 Beds
1 Baths
1856 Sqft
House

Fraser Heights, North Surrey

4 Beds
5 Baths
3725 Sqft
House

Cloverdale BC, Cloverdale

8 Beds
9 Baths
7039 Sqft
House

Renfrew Heights, Vancouver East

7 Beds
4 Baths
2924 Sqft
House

Poplar, Abbotsford

2 Beds
1 Baths
1700 Sqft
House
RE/MAX Blueprint Realty has #100 listings for sale in New Westminster , Langley , Surrey , Vancouver , Delta , Abbotsford , Maple Ridge , Richmond , White Rock , Burnaby , Port Moody
Home Selling Tips from
Jas Oberoi - PREC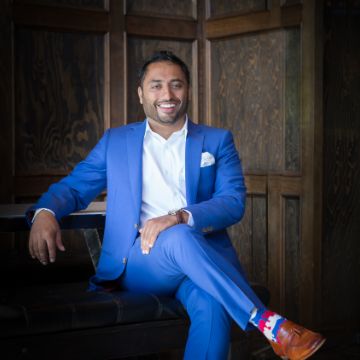 Jas Oberoi - PREC