Jack Zhu Prec*
www.jackrealty.ca
Vancouver Real Estate Specialist 温哥华地产投资专家
Royal Pacific Realty Corp.

Vancouver
More videos From Jack Zhu PREC*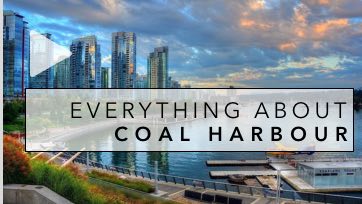 Vancouver - Coal Harbour Neighborhood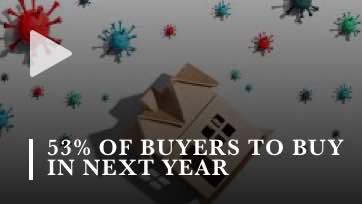 53% of Buyers Likely to Purchase Homes Next Year
About Jack Zhu PREC*
Jack Zhu is a Vancouver Real Estate Agent who has specialized in Vancouver West side,Downtown, Richmond and West Vancouver area. A Home is our most cherished and valuable asset. When you buy or sell a home with Jack Zhu, I guarantee to put you first! A proud Royal Pacific Realty Corp. Agent!
Jack Zhu PREC* Listings
Steveston South, Richmond

3 Beds
3 Baths
1890 Sqft
Townhouse

University VW, Vancouver West

2 Beds
2 Baths
945 Sqft
Condo
Specializations
City Expert
First Time Home Buying
Investments
Negotiation
Condos
Homes
Townhomes
Luxury Homes
Commerical
Pre Sales
Vancouver Real Estate
Working With First Time Home Buyers
Buyer Representation
Seller Representation
Wondering how much your home is worth?
Royal Pacific Realty Corp. Listings
University VW, Vancouver West

5 Beds
4 Baths
5794 Sqft
House

Shaughnessy, Vancouver West

6 Beds
8 Baths
9615 Sqft
House

Altamont, West Vancouver

7 Beds
7 Baths
7847 Sqft
House

West End VW, Vancouver West

4 Beds
4 Baths
3028 Sqft
Condo

University VW, Vancouver West

3 Beds
4 Baths
4380 Sqft
Condo

West Bay, West Vancouver

5 Beds
6 Baths
8871 Sqft
House

Shaughnessy, Vancouver West

7 Beds
5 Baths
5793 Sqft
House

Dunbar, Vancouver West

7 Beds
7 Baths
6080 Sqft
House

British Properties, West Vancouver

5 Beds
7 Baths
9836 Sqft
House

University VW, Vancouver West

3 Beds
2 Baths
2193 Sqft
House

Chartwell, West Vancouver

6 Beds
8 Baths
7286 Sqft
House

Westmount WV, West Vancouver

5 Beds
7 Baths
7174 Sqft
House

Point Grey, Vancouver West

7 Beds
9 Baths
6874 Sqft
House

Queens, West Vancouver

6 Beds
8 Baths
7099 Sqft
House

Point Grey, Vancouver West

5 Beds
8 Baths
4013 Sqft
House

Crescent Bch Ocean Pk., South Surrey White Rock

5 Beds
6 Baths
7012 Sqft
House

Point Grey, Vancouver West

5 Beds
5 Baths
4191 Sqft
House

Shaughnessy, Vancouver West

6 Beds
8 Baths
9607 Sqft
House

South Granville, Vancouver West

6 Beds
7 Baths
5818 Sqft
House

Kerrisdale, Vancouver West

6 Beds
6 Baths
7690 Sqft
House

S.W. Marine, Vancouver West

5 Beds
8 Baths
8514 Sqft
House

University VW, Vancouver West

6 Beds
8 Baths
10238 Sqft
House

Coal Harbour, Vancouver West

3 Beds
3 Baths
2114 Sqft
Condo

British Properties, West Vancouver

5 Beds
8 Baths
5941 Sqft
House

Point Grey, Vancouver West

5 Beds
5 Baths
4650 Sqft
House

Shaughnessy, Vancouver West

6 Beds
7 Baths
10080 Sqft
House
Royal Pacific Realty Corp. has #662 listings for sale in Cache Creek , SUMMERLAND , Saanich , Victoria , Richmond , North Surrey , Langley , Vancouver , Burnaby , North Vancouver , Surrey , West Vancouver , New Westminster , Squamish , Coquitlam , Gibsons , Delta , Salt Spring Island , Maple Ridge , Port Moody , Anmore , Abbotsford , Chilliwack , Lions Bay , White Rock , North Blackburn , Sechelt , Furry Creek , Port Coquitlam
Home Selling Tips from
Jack Zhu PREC*
Jack Zhu PREC*