Douglas Wallace
One Percent Realty Ltd.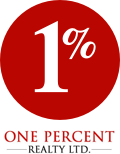 About Douglas Wallace
Douglas Wallace is a real estate agent with One Percent Realty Ltd.. Douglas Wallace has marketed homes in Northwest Maple Ridge, Southwest Maple Ridge, Northeast, Cottonwood MR, East Central, Silver Valley, West Central, Albion, Thornhill MR, Websters Corners, Whonnock in Maple Ridge, Coquitlam East, Meadow Brook, North Coquitlam, New Horizons, Burke Mountain, Upper Eagle Ridge, Central Coquitlam, Maillardville, Coquitlam West, Eagle Ridge CQ, Canyon Springs, Westwood Plateau in Coquitlam, Lower Mary Hill, Central Pt Coquitlam, Lincoln Park PQ, Mary Hill, Riverwood, Birchland Manor, Glenwood PQ, Oxford Heights, Citadel PQ in Port Coquitlam, Heritage Woods PM, Heritage Mountain, Port Moody Centre, Mountain Meadows, North Shore Pt Moody, College Park PM in Port Moody, Clayton, Cloverdale BC in Cloverdale, South Meadows, Central Meadows, North Meadows PI, Mid Meadows in Pitt Meadows, Langley City, Willoughby Heights, Murrayville, Aldergrove Langley, Salmon River, Brookswood Langley, Walnut Grove in Langley, Metrotown, Burnaby Lake, South Slope, Central Park BS, Greentree Village in Burnaby South, Taylor, Cornerstone areas, Sullivan Heights, Forest Hills BN, Willingdon Heights, Government Road, Central BN, Simon Fraser Univer. in Burnaby North, Chilliwack W Young-Well, Fairfield Island, Chilliwack E Young-Yale, Chilliwack N Yale-Well, Eastern Hillsides in Chilliwack, Abbotsford West, Abbotsford East, Poplar, Central Abbotsford in Abbotsford, Mission BC, Dewdney Deroche, Lake Errock, Durieu in Mission, Whalley, Bolivar Heights, Guildford, Royal Heights in North Surrey, Sardis West Vedder Rd, Vedder S Watson-Promontory, Sardis East Vedder Rd, Greendale Chilliwack, Promontory in Sardis, Collingwood VE, South Marine, Knight in Vancouver East, West Newton, East Newton, Fleetwood Tynehead, Sullivan Station, Panorama Ridge in Surrey, Rosedale Popkum in Rosedale, Agassiz in Agassiz, The Crest in Burnaby East, Hamilton RI, Brighouse South in Richmond, Scottsdale in N. Delta, Downtown VW, West End VW in Vancouver West, Central Lonsdale, Lower Lonsdale in North Vancouver, Hope Laidlaw, Hope Kawkawa Lake, Hope Center in Hope, Uptown NW, Queensborough, Downtown NW in New Westminster, Yarrow in Yarrow, Sunnyside Park Surrey, Morgan Creek in South Surrey White Rock, and Harrison Hot Springs in Harrison Hot Springs.
Douglas Wallace's Listings
Loading...