Dennis Wang PREC*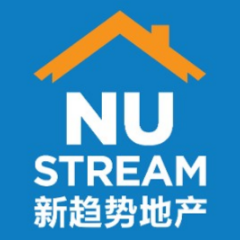 Nu Stream Realty Inc.
www.nustreamrealty.com

Vancouver
About Dennis Wang PREC*
Dennis (Dong) Wang is an agent with Nu Stream Realty. Check out Dong's active listings and/or office listings. To contact Dennis, call 604-363-7788.

Prior to immigrating to Canada, Dennis Wang was in the fast-moving industry in China, he was the regional manager of Coca-Cola Company and obtained an EMBA degree in China.

After graduating from BCIT, Dennis Wang worked as a fire detection technician for five years. He obtained years of sales experience and technical skills related to the housing market, Dennis Wang has expressed strong interest in real estate and become a professional real estate agent.

Dennis Dong enjoys providing his expertise to the majority of buyers and sellers in Vancouver's hot property market. He and his team face the different challenge, but also enjoy the satisfaction that comes from offering quality customer services.

在移民加拿大以前,王东在国内从事的是快销行业,移民前做到了可口可乐公司大区经理的高位,且获得国内早期EMBA学位。

而移民之后王东和其他新移民一样,同样面临着重新选择,从BCIT 毕业以后,王东从事防火检测技术员工作,而且一干就是五年。

多年的销售经验外加做技术员时和大量的房屋打交道,王东开始和地产结下不懈之缘,成为一名专业地产经纪好像是顺理成章。

在活跃的大温楼市,为广大买家和卖家指点迷津,这让王东感到直面挑战的刺激,更有因优质服务而获得的满足感。

今天的他之所以能够取得地产业界的成就,离不开加盟新趋势地产和公司的全力扶持,
Dennis Wang PREC*'s Listings
Loading...
Nu Stream Realty Inc. Listings
Loading..
Home Selling Tips with
Dennis Wang PREC*