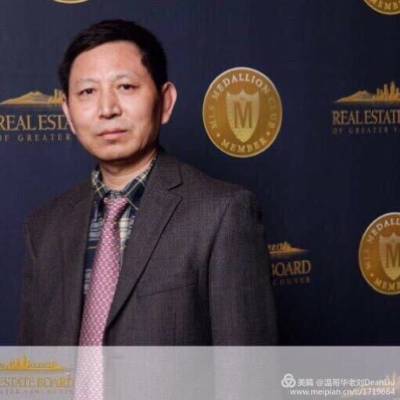 Client First
About Dean Liu PREC*
Dean Liu is a real estate agent with Royal Pacific Rlty. (Kingsway). Dean Liu has marketed homes in Crescent Bch Ocean Pk. in South Surrey White Rock, Deer Lake Place in Burnaby South, Burke Mountain in Coquitlam, Fraser Heights in North Surrey, Yaletown, Dunbar in Vancouver West, Langley City in Langley, Fleetwood Tynehead in Surrey, North Meadows PI in Pitt Meadows, West Central in Maple Ridge, and Brighouse in Richmond. Check out Dean Liu 's listings or office listings.
Dean Liu PREC* Listings
Marpole, Vancouver West

4 Beds
5 Baths
2823 Sqft
House

Crescent Bch Ocean Pk., South Surrey White Rock

2 Beds
1 Baths
1160 Sqft
House
Wondering how much your home is worth?
Royal Pacific Realty (Kingsway) Ltd. Listings
Collingwood VE, Vancouver East

5 Beds
4 Baths
2818 Sqft
House

Collingwood VE, Vancouver East

6 Beds
4 Baths
2588 Sqft
House

Collingwood VE, Vancouver East

6 Beds
4 Baths
2863 Sqft
House

Yaletown, Vancouver West

3 Beds
1 Baths
3294 Sqft
Condo

Coquitlam West, Coquitlam

8 Beds
4 Baths
3768 Sqft
House

University VW, Vancouver West

3 Beds
4 Baths
1991 Sqft
Condo

White Rock, South Surrey White Rock

6 Beds
9 Baths
6605 Sqft
House

Elgin Chantrell, South Surrey White Rock

4 Beds
5 Baths
5463 Sqft
House

Grandview Surrey, South Surrey White Rock

8 Beds
7 Baths
7533 Sqft
House

Collingwood VE, Vancouver East

4 Beds
2 Baths
1700 Sqft
House

Coquitlam West, Coquitlam

9 Beds
8 Baths
5776 Sqft
House

Marpole, Vancouver West

4 Beds
2 Baths
1952 Sqft
House

Riverdale RI, Richmond

5 Beds
6 Baths
3781 Sqft
House

Marpole, Vancouver West

4 Beds
5 Baths
2823 Sqft
House

Harbour Chines, Coquitlam

8 Beds
7 Baths
5255 Sqft
House

Grandview Surrey, South Surrey White Rock

7 Beds
8 Baths
7367 Sqft
House

Killarney VE, Vancouver East

8 Beds
9 Baths
4138 Sqft
House

Buckingham Heights, Burnaby South

4 Beds
3 Baths
1957 Sqft
House

Metrotown, Burnaby South

5 Beds
7 Baths
3995 Sqft
House

Central Coquitlam, Coquitlam

10 Beds
10 Baths
6848 Sqft
House

British Properties, West Vancouver

4 Beds
4 Baths
3305 Sqft
House

Arbutus, Vancouver West

5 Beds
5 Baths
2836 Sqft
House

Ambleside, West Vancouver

3 Beds
4 Baths
4206 Sqft
House

South Granville, Vancouver West

5 Beds
8 Baths
7547 Sqft
House

Shaughnessy, Vancouver West

4 Beds
6 Baths
5091 Sqft
House

Crescent Bch Ocean Pk., South Surrey White Rock

2 Beds
1 Baths
1160 Sqft
House

Dunbar, Vancouver West

5 Beds
4 Baths
2003 Sqft
House

West End VW, Vancouver West

2 Beds
2 Baths
1422 Sqft
Condo

Panorama Ridge, Surrey

1 Beds
2 Baths
3554 Sqft
House
Royal Pacific Realty (Kingsway) Ltd. has #222 listings for sale in Victoria , Vancouver , Coquitlam , N. Delta , Pitt Meadows , Burnaby , New Westminster , Chilliwack , Surrey , Richmond , Maple Ridge , White Rock , Abbotsford , Port Coquitlam , West Vancouver , Langley , North Vancouver , Port Moody
Home Selling Tips from
Dean Liu PREC*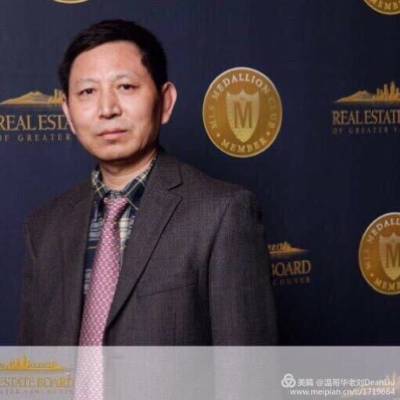 Dean Liu PREC*