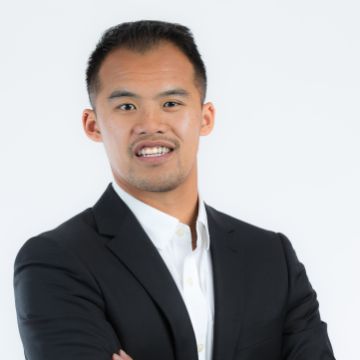 David Tsen
www.davidtsen.com
Dream Big... Live Big
Sutton Group-West Coast Realty (Abbotsford)

Vancouver
About David Tsen
David Tsen is a Sutton Group-West Coast realtor based in the Fraser Valley and Vancouver, BC.

Being in the Real Estate Industry for the last 7 years, David has accumulated impeccable knowledge in the residential market as well experience in other areas. David is an award winning Realtor with the Fraser Valley Real Estate Board and also within his Brokerage at Sutton Group West Coast Realty.

Working with clients through different walks of life- first time home buyers, growing families, empty nesters, retirees – has given David the privilege to match the perfect home to the client's specific needs. House hunting with his client's as they search for their dream home, then the joy they feel when they find it is David's favourite part of his work. For home buyer's, excitement and confidence in their purchase is David's number one priority. Seller's trust David with evaluation and price setting, then not settling for less than what satisfies their needs.

Marketing is one of his strong suits as he's extremely versatile with social media and also not afraid to pick up the phone or knock on doors.

David prides himself on his work ethic, coming from his family restaurant where he was around from the age of 8. He loves meeting new people and building relationships, able to start a conversation about anything – especially when it comes to sports! In his (little amount of ) free time, David participates in multiple sports teams: basketball, football and soccer. The rest of his time is devoted to his wife, family and their pets. David has been with high school sweetheart Andrea since the age of 16 – goes to show you his commitment level! David also loves to travel, but don't worry, he always makes sure there's wifi for his clients.

What sets David apart is that he always goes the extra mile for his clients. From the moment you choose to work with David to the day of completion, he will be there for you every step of the way. Making sure his clients feel heard, are knowledgeable in their next steps and have confidence in their legal binding contracts. As a mobile Realtor, he makes himself available for you at anytime and will come to you anywhere in the lower mainland. The most common review David has from client's is that he is not only friendly and reliable but that he is always professional. Having him as your realtor will be the first step in a smooth journey to your next home.


Feel free to call me to connect or chat @ !! Looking forward to hearing from you.
David Tsen Listings
Mission BC, Mission

2 Beds
2 Baths
932 Sqft
Condo

Hatzic, Mission

6 Beds
6 Baths
7610 Sqft
House

Abbotsford West, Abbotsford

2 Beds
2 Baths
1166 Sqft
Townhouse

Abbotsford West, Abbotsford

3 Beds
2 Baths
1224 Sqft
Townhouse

Abbotsford West, Abbotsford

2 Beds
2 Baths
930 Sqft
Condo

Mission BC, Mission

4 Beds
4 Baths
2093 Sqft
House

Abbotsford West, Abbotsford

3 Beds
2 Baths
1200 Sqft
Condo

Abbotsford West, Abbotsford

2 Beds
1 Baths
1081 Sqft
Condo

Morgan Creek, South Surrey White Rock

2 Beds
2 Baths
946 Sqft
Condo

Poplar, Abbotsford

4 Beds
3 Baths
2609 Sqft
House

Abbotsford West, Abbotsford

2 Beds
2 Baths
980 Sqft
Condo

Mission BC, Mission

4 Beds
3 Baths
2355 Sqft
House
Specializations
First Time Home Buying
Investments
Negotiation
Condos
Homes
Townhomes
Luxury Homes
Downsizing
Home Upgrade
Single Family Homes
Communication
Working With Investors
Vancouver Real Estate
Working With First Time Home Buyers
Buyer Representation
Seller Representation
Single Family Homes
Senior Agent
Medallion Award Agent
Testimonials
David worked with myself and my girlfriend to help us find the perfect home that fit our needs. He was always available for questions and worked within our schedule to show us homes whenever it was best for us. Great Realtor and would recommend!

Matt Smit

Buyer and Seller

After interviewing several real estate agents I finally chose David Tsen and his team. I haven't regretted it for a moment! Every question, every concern was looked after with kindness and care and complete professionalism.

Alisen Papineau

Buyer and Seller

David was all we wanted in a realtor and more. He's patient, caring and always go above and beyond in all that he does. My wife and I will choose David a thousand times over if we had to. His kindness is contagious. We appreciate his honesty!

Rob Grewal

Buyer and Seller

David and is team are absolutely amazing! My husband and I had previously tried to purchase a home unsuccessfully. Then a friend introduced us to David and he just made it happen. He worked around the clock for us and never left a text unanswered.

Jana Rae

Buyer and Seller

Fast, Efficient, Knowledgeable, Night and Day difference from my previous realtors. Sold my house for the right price, and was able to do it in a slower market. Great guy, Great Realtor, 10/10

Rob MacKay

Buyer and Seller
Wondering how much your home is worth?
Sutton Group-West Coast Realty (Abbotsford) Listings
Abbotsford East, Abbotsford

4 Beds
3 Baths
2560 Sqft
House

Central Abbotsford, Abbotsford

2 Beds
2 Baths
1050 Sqft
House

Campbell Valley, Langley

4 Beds
2 Baths
2850 Sqft
House

Sumas Mountain, Abbotsford

5 Beds
7 Baths
6816 Sqft
House

Abbotsford East, Abbotsford

3 Beds
1 Baths
1200 Sqft
House

Abbotsford West, Abbotsford

8 Beds
8 Baths
5225 Sqft
House

Salmon River, Langley

5 Beds
3 Baths
3134 Sqft
House

Sumas Mountain, Abbotsford

3 Beds
1 Baths
1207 Sqft
House

Mission BC, Mission

4 Beds
3 Baths
2355 Sqft
House

Coquitlam West, Coquitlam

9 Beds
6 Baths
4592 Sqft
Semi-detached

Central Abbotsford, Abbotsford

9 Beds
9 Baths
5859 Sqft
House

Hatzic, Mission

6 Beds
6 Baths
7610 Sqft
House

Campbell Valley, Langley

4 Beds
3 Baths
2435 Sqft
House

Edgemont, North Vancouver

4 Beds
5 Baths
3155 Sqft
House

Abbotsford West, Abbotsford

9 Beds
6 Baths
5567 Sqft
House

Poplar, Abbotsford

3 Beds
5 Baths
4840 Sqft
House

County Line Glen Valley, Langley

3 Beds
2 Baths
2650 Sqft
House

Bradner, Abbotsford

3 Beds
1 Baths
2618 Sqft
House

Burke Mountain, Coquitlam

6 Beds
5 Baths
3878 Sqft
House

Bradner, Abbotsford

3 Beds
2 Baths
2649 Sqft
House
Sutton Group-West Coast Realty (Abbotsford) has #213 listings for sale in Fort Steele , Abbotsford , Maple Ridge , Surrey , Langley , Chilliwack , Mission , Prince George , Cultus Lake , Vancouver , Coquitlam , North Vancouver , Hope
Home Selling Tips from
David Tsen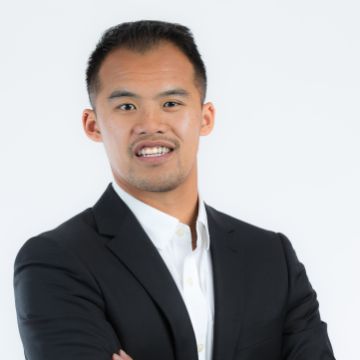 David Tsen