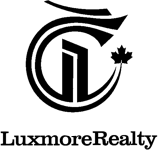 About Charmaine Guo PREC*
Charmaine Guo is a real estate agent with Luxmore Realty. Charmaine Guo has marketed homes in Coquitlam West in Coquitlam, South Slope, Metrotown, Forest Glen BS in Burnaby South, Brighouse in Richmond, Parkcrest, Sullivan Heights in Burnaby North, Downtown NW in New Westminster, Roche Point in North Vancouver, Edmonds BE in Burnaby East, Kitsilano in Vancouver West, Sumas Prairie in Abbotsford, Greendale Chilliwack in Sardis, County Line Glen Valley in Langley, Thornhill MR in Maple Ridge, and Sardis, Abbotsford, Langley, Maple Ridge areas. Check out Charmaine Guo 's listings or office listings.
Charmaine Guo PREC*'s Listings
Loading...
Luxmore Realty Listings
Loading..
Home Selling Tips with
Charmaine Guo PREC*