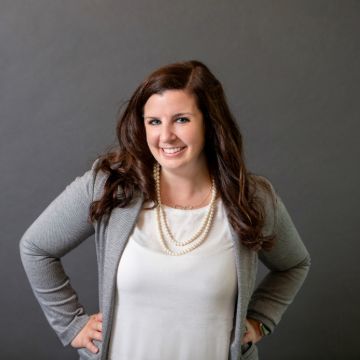 Cassandra Rush
www.cassierush.com
Royal LePage - Wolstencroft

Vancouver
About Cassandra Rush
Cassandra Rush is a Realtor with Royal Lepage that sells homes in the Tri-cities and Fraser Valley area. She is genuine, eager, honest and tenacious with a "go that extra mile" attitude. She knows what makes a house a home. Helping clients get the most out of the biggest investment of their life is what she lives for. Doing things right being there every step of the way, and having great relationships is what she works toward everyday. She also strongly believes in the value of education, which in her case includes a Bachelor Degree in Marketing from Capilano University, but also the education comes from working hard and honing skills. Cassandra brings a wealth of strategic planning and marketing experience to her Real Estate career through her background in Marketing, Real Estate and even owning a retail business.

Real Estate allows Cassandra to balance her career and home life: something very special every mother can appreciate. She has been with her husband for over 16 years and is the proud mama of two beautiful children, and when time allows enjoys camping, travelling and playing sports.

Cassandra's exceptional knowledge of the Tri-cities and Fraser Valley is an important consideration when choosing a REALTOR to help sell your home and/or find properties.
Testimonials
I highly recommend Cassandra. She was very honest, dedicated and showed us the best possible places that suited our requirements and constraints. She was always available to answer our concerns and questions.

Elham Saadatian

Buyer and Seller

Cassandra was amazing to work with! She sold my condo as well as helped us find the perfect townhouse. She gave us amazing advice advice and was so easy to work with. I would highly recommend her to anyone looking to buy or sell.

Kristin K

Buyer and Seller
Wondering how much your home is worth?
Royal LePage - Wolstencroft Listings
Campbell Valley, Langley

6 Beds
7 Baths
6114 Sqft
House

Campbell Valley, Langley

5 Beds
4 Baths
3858 Sqft
House

Crescent Bch Ocean Pk., South Surrey White Rock

4 Beds
3 Baths
3178 Sqft
House

County Line Glen Valley, Langley

3 Beds
2 Baths
2812 Sqft
House

Northeast, Maple Ridge

2 Beds
2 Baths
2372 Sqft
House

Brookswood Langley, Langley

3 Beds
4 Baths
3987 Sqft
House

Otter District, Langley

5 Beds
4 Baths
7009 Sqft
House

Brookswood Langley, Langley

4 Beds
3 Baths
4085 Sqft
House

Willoughby Heights, Langley

8 Beds
6 Baths
5810 Sqft
House

Otter District, Langley

7 Beds
9 Baths
11063 Sqft
House

Brookswood Langley, Langley

4 Beds
2 Baths
2484 Sqft
House

Campbell Valley, Langley

4 Beds
4 Baths
4596 Sqft
House

Otter District, Langley

5 Beds
6 Baths
10164 Sqft
House

Salmon River, Langley

7 Beds
4 Baths
5641 Sqft
House

Salmon River, Langley

6 Beds
5 Baths
4701 Sqft
House

Brookswood Langley, Langley

3 Beds
4 Baths
1612 Sqft
House

Willoughby Heights, Langley

4 Beds
4 Baths
3525 Sqft
House

Campbell Valley, Langley

5 Beds
5 Baths
6098 Sqft
House

Campbell Valley, Langley

5 Beds
3 Baths
3155 Sqft
House

Morgan Creek, South Surrey White Rock

3 Beds
5 Baths
5205 Sqft
House

Murrayville, Langley

4 Beds
4 Baths
4938 Sqft
House

Campbell Valley, Langley

6 Beds
4 Baths
5126 Sqft
House

Campbell Valley, Langley

6 Beds
5 Baths
4354 Sqft
House

Salmon River, Langley

4 Beds
3 Baths
3680 Sqft
House

Fort Langley, Langley

3 Beds
3 Baths
2577 Sqft
House

Campbell Valley, Langley

4 Beds
3 Baths
3512 Sqft
House

Brookswood Langley, Langley

5 Beds
7 Baths
5665 Sqft
House

Campbell Valley, Langley

5 Beds
3 Baths
3815 Sqft
House
Royal LePage - Wolstencroft has #296 listings for sale in Osoyoos , QUALICUM BEACH , Cloverdale , Surrey , Coquitlam , Maple Ridge , Abbotsford , Langley , Sechelt , Chilliwack , White Rock , New Westminster , Delta , Mission , Pitt Meadows , Port Moody , Burnaby , Vancouver , Tsawwassen , North Vancouver
Home Selling Tips from
Cassandra Rush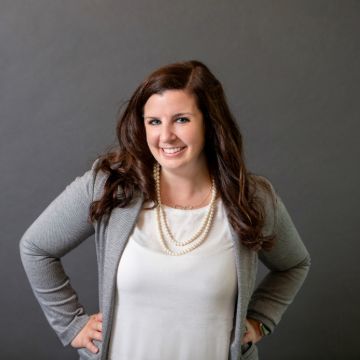 Cassandra Rush