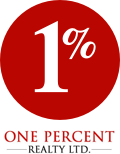 About Betty Fricker PREC*
Betty Fricker is a real estate agent with One Percent Realty Ltd.. Betty Fricker has marketed homes in Central Coquitlam, North Coquitlam, Westwood Plateau, Coquitlam East, Eagle Ridge CQ, Maillardville, Coquitlam West, Upper Eagle Ridge in Coquitlam, Quay, Uptown NW, Fraserview NW, GlenBrooke North in New Westminster, Central Pt Coquitlam, Glenwood PQ in Port Coquitlam, Cloverdale BC, Clayton in Cloverdale, Nordel in N. Delta, Cottonwood MR in Maple Ridge, Pemberton NV, Central Lonsdale in North Vancouver, Sullivan Heights, Forest Hills BN, Cariboo, Montecito, Sperling-Duthie, Simon Fraser Univer., Brentwood Park, Government Road in Burnaby North, Mid Meadows in Pitt Meadows, Port Moody Centre in Port Moody, East Newton, Fleetwood Tynehead in Surrey, Collingwood VE in Vancouver East, Burnaby Lake in Burnaby South, Steveston North, Hamilton RI in Richmond, Willoughby Heights in Langley, Central Abbotsford in Abbotsford, False Creek in Vancouver West, Mission BC in Mission, The Crest in Burnaby East, Port Coquitlam area, and Out of Town in Out of Town. Check out Betty Fricker 's listings or office listings.
Betty Fricker PREC*'s Listings
Loading...
One Percent Realty Ltd. Listings
Loading..
Home Selling Tips with
Betty Fricker PREC*